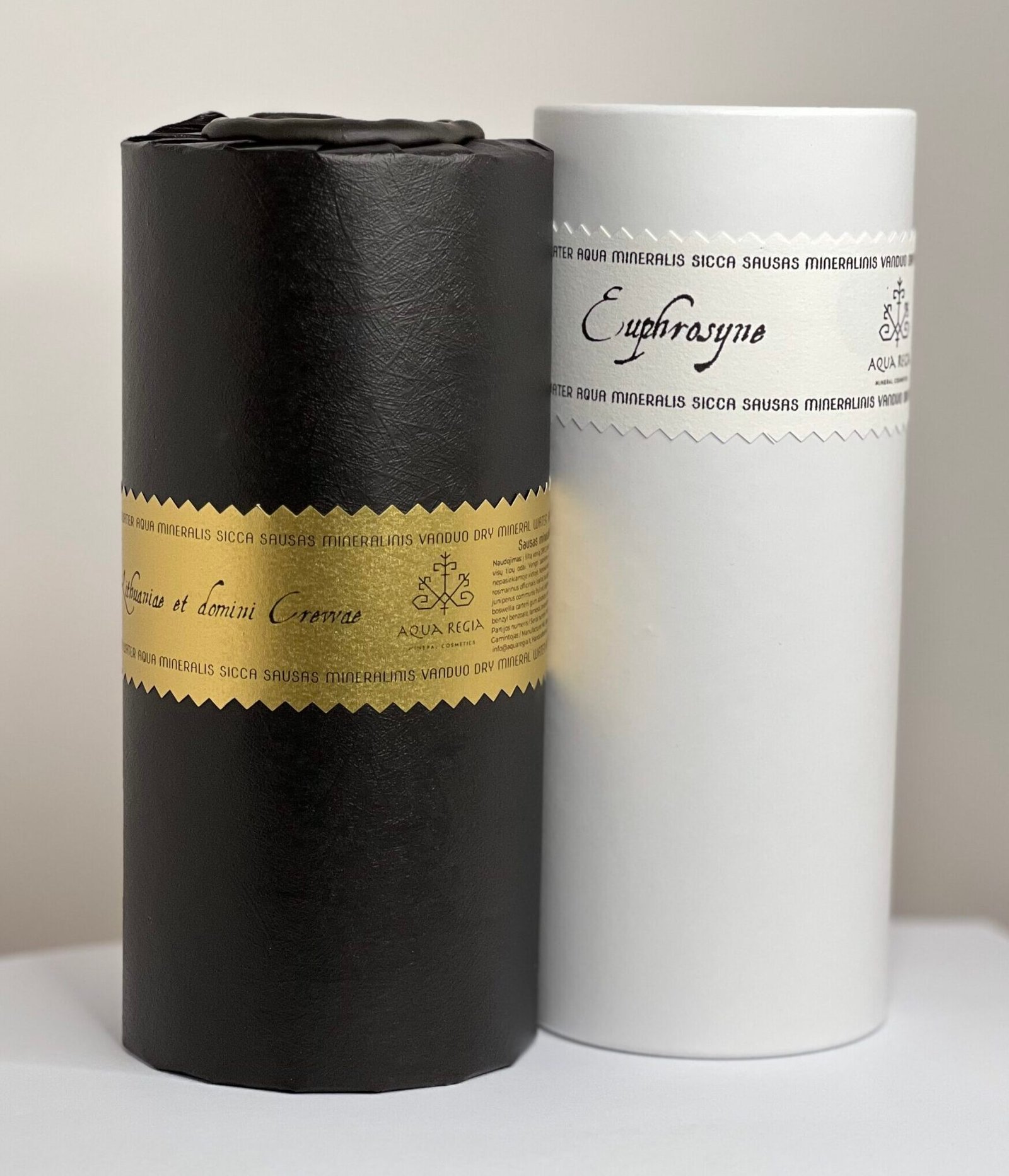 Dry mineral water™
Algerde and Euphrosyne
440 g
Set of mineral bath salts. Algerde with natural essential oils to restore muscle tone. Euphrosyne - Pure Dry Mineral Water™ with a natural scent and no additives. Relaxes the body and relieves spasms, combined with a mineral mantle to help relieve the stresses of the day.
The thermal and chemical effects of Sodium Chloride Dry Mineral Water™ improve
peripheral and central blood circulation. Warm salt baths are said to detoxify,
calming effect, firm the skin if used in the evening, and improve the quality of sleep. Handmade in a box with a paraffin seal.
63€